AskaboutHPV: International HPV Awareness Day
published on

05/03/2021

updated on

05/03/2021
March 4th 2021 will mark the third International HPV Awareness Day, established to raise awareness and educate the public about the importance of vaccination against the Human Papilloma Virus, the main cause of cervical cancer and other skin and mucosal cancers.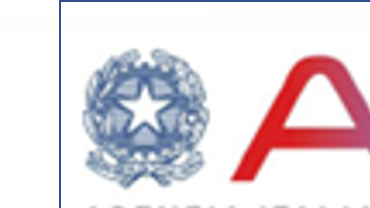 Infections caused by Human Papilloma Virus (HPV) are one of the most common infections transmitted mainly through direct (usually sexual) contact with an infected individual. Although in most cases infection is asymptomatic and the virus is eliminated by the immune system before developing a pathogenic effect, it can sometimes result in a persistent viral disease that manifests as a variety of, sometimes cancerous, lesions of the skin and mucous membranes. In rarer cases where the immune system fails to rapidly eliminate the virus, HPV can lead to serious genital cancers such as cancer of the cervix (today the only form of neoplasia recognised as being entirely attributable to infection), vagina, vulva, anus and penis.
Human Papilloma Virus-related cancers can be prevented through well-established protection tools such as primary prevention measures (vaccination) and secondary prevention measures (screening).
As regards primary prevention measures, in Italy under the 2017-2019 National Plan for Preventive Vaccination vaccination is offered freely and actively to both girls and boys in their eleventh year. A quadrivalent vaccine is currently available as well as, since 2017, a 9-valent vaccine that prevents infection by 9 different serotypes of Papillomavirus. In this regard, it is worth recalling the importance of extending vaccination to young boys too. As well as directly preventing pathological manifestations of the male genital apparatus, vaccinating males enables a more rapid control of pathologies in females by reducing the spread of the virus. It also helps prevent those HPV-related tumour pathologies for which there is currently no screening.
Secondary prevention of cervical cancer, on the other hand, is carried out through screening programmes, which in Italy began in in the 1970s through cytological examinations (Pap tests). Since 1996, this screening has been regulated on a regional basis and provides free outpatient invitations (by letter sent by the ASSL of local Health Board), every three years, to women aged between 25 and 64 for a Pap test. It is estimated that, if performed at regular intervals (every 2-3 years), Pap tests reduce the risk of developing cervical cancer by about 70%.
In the current pandemic context, Public Health is facing not only the serious consequences of the SARS-CoV-2 infection but also those related to the possible re-emergence of other infectious diseases preventable by vaccination. In particular, in a recent study published in Vaccine ("Maintain and increase vaccination coverage in children, adolescents, adults and elderly people: Let's avoid adding epidemics to the pandemic. Appeal from the Board of the Vaccination Calendar for Life in Italy: Maintain and increase coverage also by re-organizing vaccination services and reassuring the population"), the authors (Bonanni P., et al) show that from April 2020 to date, vaccination coverage of children, adolescents and adults in many Italian regions has declined dramatically, threatening to reverse the hard-won progress in reaching the entire population with various vaccines. In fact, for concomitant reasons including:
(i) the shortage of staff normally employed in vaccination services;
(ii) fear on the part of citizens to access health services;
(iii) unjustified interruptions of active calls for vaccination sessions;
many regions have seen a decrease in childhood and adolescent coverage. In addition, delays in vaccination have been added to the pause in Pap-test and HPV-test screening activities, as shown in many national studies.
The "Rapporto sui ritardi accumulati alla fine di maggio 2020 dai programmi di screening Italiani e sulla velocità della ripartenza (Report on delays in Italian screening programmes and the speed of restart)" ATTACHMENT 2, by the National Screening Observatory (the network tasked by the Ministry of Health has with supporting and monitoring the quality of the screening programs being offered), compares the tests performed in the first half of 2020 with those performed in the same period in 2019. It shows that screening tests performed fell by 371,273 (-55.3% in 2020 compared to 2019) and that all Italian regions (although with slight deviations) at the end of May 2020 had accumulated delays equal to or greater than 40%. This translates into an average delay of 2.8 months (with fluctuations ranging from 2.1 to 3.2 months).

Furthermore, in parallel with the percentage of screening tests not performed due to delay, it is estimated that undiagnosed initial CIN2+ (Cervical Intraepithelial Neoplasia) lesions of the cervix increased by 1,676 lesions by May 2020 compared to the same period the previous year. (CIN2+ dysplasias are epithelial lesions of the cervix characterised by morphological and histological alterations in which cell atypia comprise 2/3 of the epithelium).
These numbers are undoubtedly worrying and underline the urgency of this delicate health issue. At a time when the entire population and in particular the younger cohorts (adolescents and young adults) have been living for many months now in a situation of social isolation, the need for human contact between peers and adolescents will increase exponentially (as soon as the measures adopted by the government to contain the spread allow it). As such, it is extremely important to increase protection for all vaccine-preventable infectious diseases, including HPV infection, the incidence of which, if not adequately prevented, could add to the already critical sequelae caused by COVID-19.
Vaccinarsinsardegna.org wishes to take this important opportunity to remind users of the importance of strategic and structured intervention measures based on an analysis of the population's real needs, especially in such a difficult-to-reach audience as adolescents and young adults, to whom HPV vaccination is mainly directed.
Stay tuned to our website so as not to miss the next update